5 Reason to SF Spa is best spa in Hanoi
Posted by Admin
5 Reason to SF Spa is best spa in Hanoi - WHY???When you mention SF Spa to former guests, you can see their eyes light up as their minds begin conjuring up memories of the magical time spent there. For 5 years, we've been highly recommended by customers and been on top best spas of Hanoi Tripadvisor. Here are some reasons to explain.
5 Reason to SF Spa is the one of the best spa in Hanoi
1. Cosy traditional environment
Concept of SF Spa is based on traditional beauty that introduces you to a different side of Vietnam and we assure you that you will not be disappointed. Step into our door, your mind and body will be floating in cosy environment and pleasure fragrance.
Currently, Best Spa in Hanoi - SF Spa offers three exceptional locations. Each location has a system of wide and beautiful rooms, each one with a specific purpose. We provide a wide range of massages and beauty treatments, customers have a chance to indulge and sooth their mind and body in luxurious and elegant surroundings. On top of offering body massages, SF Spa has Spa facilities such as sauna, jacuzzi and offers traditional Vietnamese baths.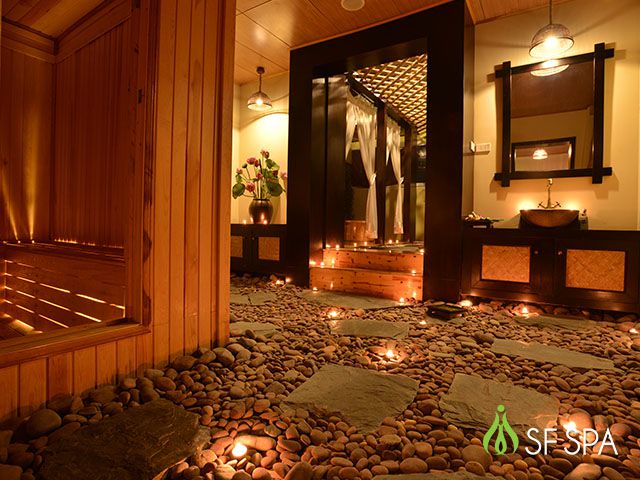 2. As friendly as home
Do you worry about communication? Relax, our staff are expert in what they do. Come with us, your will received a warm welcome with friendly smile. Feel like home and be free to speak English. We will offer you a helpful advice and professional attitude. You will feel comfortable during waiting to start your service with a cup of herbal tea.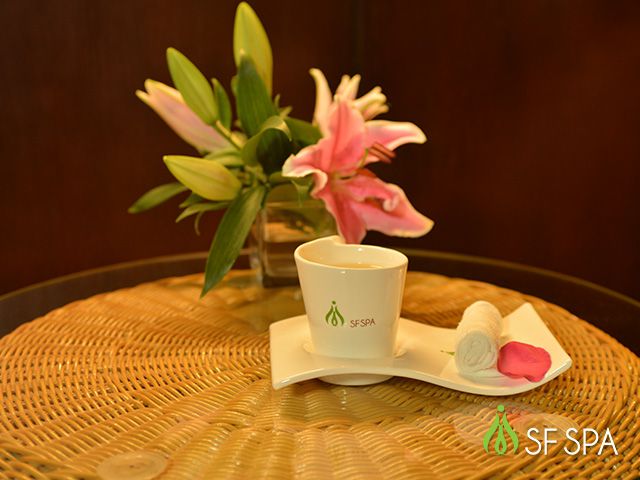 3. Various choice of service
Depending on what your mind and body crave, SF Spa offers a full range of spa treatments; each is specifically designed to refresh your outer body while rejuvenating your inner self. Whether you crave a Vietnamese traditional massage, Thai massage, Aromatherapy or Warm stone massage, to name a few, we guarantee your satisfaction as Hanoi leading health spa on Tripadvisor.
Beside that, we provide a various choice of skin care service, from body scrubs to facial treatments. Our holistic approach to attaining beauty taps into the best of nature by combining natural and certified organic ingredients with breakthrough advanced skin care. Allow our skin care experts to recommend the proper home care program to help you maintain your skin's health and youthful appearance.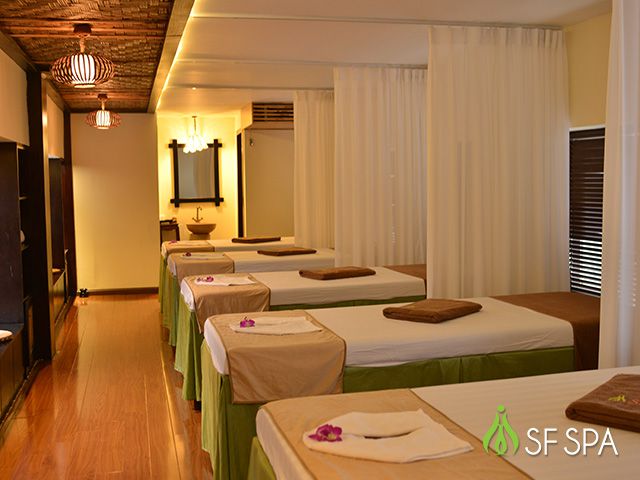 4. Skillful therapists
SF Spa focuses on providing treatments that deliver noiticible result. Our therapist are professionally trained and highly qualified to give you comfortable experience. SF Spa's people are trying endeavour everyday to bring customers the best value. We nurture our internal culture to ensure each member of SF Spa family is value, respected and given opportunities to grow and develop. This is reflected in the quality of service experienced at our spa.
Nearly 15 years of experience, we understand customers' requirements and desires. We always dedicate to the quality of service and satisfaction of customers in order to creat trust from partners through our professionalism.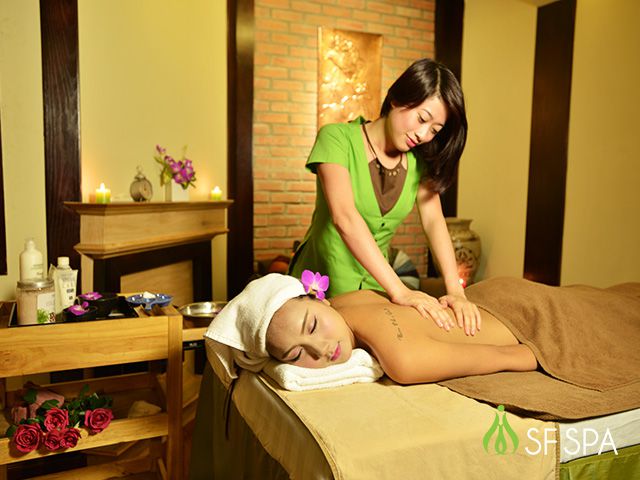 5. Reputable partners
For better quality of services, SF Spa has created strong and long term partnership with many hotels in Hanoi. Our partners are the best hotels in Hanoithat highly recomments of Tripadvisor. We can name some of them that you might heard about: Intercontinental Hotel, Hilton Hotel, Sofitel Plaza Hanoi Hotel, Melia Hanoi Hotel…
You want to search a best spa on tripadvisor, so let's choice SF Spa
Searches related to best spa in Hanoi
spa in hanoi massage

good massage in hanoi

best spa hanoi old quarter

spa in hanoi old quarter

best spa in hanoi vietnam

spa in hanoi massage

spa in hanoi tripadvisor