5 health benefits to get a massage in Hanoi
Posted by Admin
You've heard it before, getting a massage has great health benefits, especially when you are having a new experiences in a new city like Hanoi. It does! Do you know what a few of those amazing benefits are? Read on to find out 5 amazing health benefits of massage.
5 wonderful health benefits to get a massage in Hanoi
One amazing health benefit is improved circulation. Food, weather, noise in Hanoi may have had effects to your health. The massage therapist is literally helping to pump the blood around your body. Different medical problems, such as low blood pressure, or side effects from medication, can mean poor circulation. Massage can help improve your circulation which makes you feel better and helps your overall health.
Want better posture? Massage can do that too. Bad posture can be a result of the job you do or an hours flight to Hanoi. Sitting at a desk puts pressure on shoulder and neck muscles. Relaxing those muscles helps you sit and stand up straighter! You will be ready for your new adventure in Hanoi Old Quarter.
You are suffering from a muscle after the flights or an hour getting lost in Hanoi Old Quarter. Massage increases blood supply to your muscles. That means more oxygen and nutrients flow into your muscles. It also means that the toxins that accumulate in your muscles are removed faster. If you had a hard work out, massage helps to remove the lactic acid that makes your muscles sore.
Helps your overall health
In general, massage detoxifies the body and that helps your overall health. As certain massage techniques are used they will allow for fatty acids and cholesterol to be transported through the body better. That improves your immune system and keeps you healthier.
Another amazing health benefit is an improvement in flexibility. People with injuries, arthritis or joint mobility issues all find that regular appointments with a massage therapist helps improve flexibility in muscles and joints. Chronic conditions can be eased with regular massage. Between the improved circulation, which helps send what the joints need to move better, and the improved flexibility, many people find getting around easier. You will be free to enjoy any strong activities in Hanoi.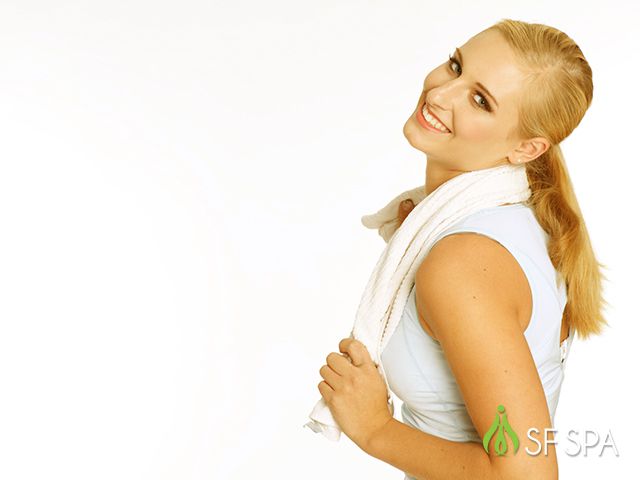 So why not call a spa like the SF SpaHanoi and schedule a massage today. A Vietnamese traditional massage will warm your whole body up. Or a Thai massage will give you an extremely new experience. You can also enjoy a relaxing Aromatherapy massage in pleasant fragrance. Your body will love for it.
Searches related to massage in hanoi
massage in hanoi reviews

massage in hanoi vietnam

massage in hanoi old quarter

massage in hanoi tripadvisor

spa and massage in hanoi

best massage in hanoi