7 funny things you need to know about having a massage in Hanoi
Posted by Admin
True relaxation comes when you empty your mind of outside thoughts and let go of your worries. But do you ever really stop thinking? Little things like, "Does everyone else have their eyes closed, or is it just me?" is enough to take you out of the moment in your enjoyable time in Hanoi.
Even when you're lying on the massage table, it can be hard to turn your brain off. From the minute you arrive you're wondering, "Is it weird if I still wearing my sock on?" and "Will they care that I didn't shave my legs this morning?" Here's everything you need to know the next time you go in for a massage in Hanoi.
7 funny things you need to know about having a massage in Hanoi
1. The water is FREE
The water and tea IS for you. Normally, the receptionist in a Hanoi spa will serve you some water or tea before a massage. But if it's not enough for your thirsty in this summer, you can order some more. And don't be shy, you can tell them to put some ice in.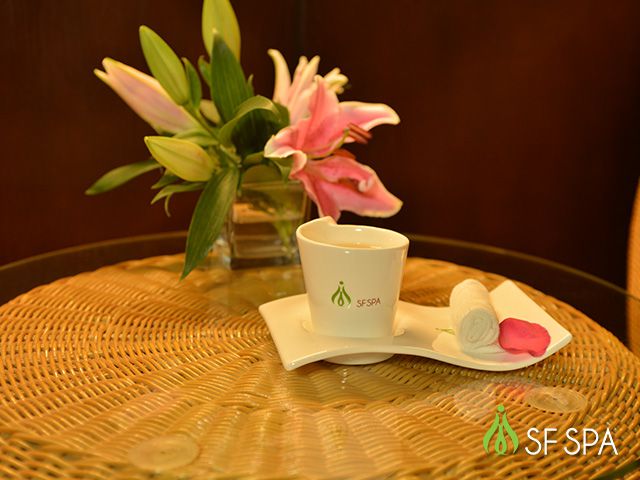 2. Check your phone before your massage
Check your cell phone discreetly in the tranquility room if you must. But please don't talk on the phone in waiting room. Let finish everything you need to do in the lobby and stop worry about anything but the massage only. If your cell phone suddenly makes some noise, you'll get evil looks from the other guests.
Read more:
3. Go to rest room before the massage
If you have to go to the bathroom, go before your massage. If you don't know where it is, you can ask the receptionists. Most of staffs in Hanoi spa are all trained to speak English so you don't have to worry about communication. There's nothing worse than holding it while your therapist pushes on a pressure point.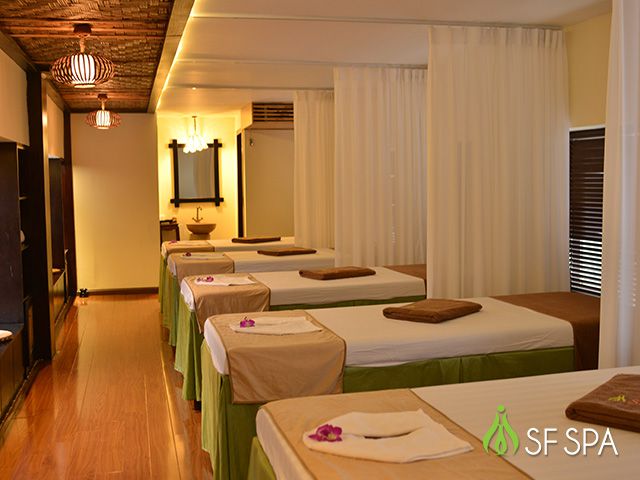 4. Undress to your comfort level
That means you can wear whatever you want. If you're more comfortable keeping certain garments on, so be it. However, put on clothes that the spa prepared for you and take some photo in a traditional of a Hanoispa is a good idea.
5. Don't do anything special with your hair before going for a massage
Sure you don't want you ruin the hair style that takes you an hour to make. Or you don't want it accidentally hit some oil. Only wear your hair in a pony tail if you don't want a scalp massage. But honestly, who doesn't want a scalp massage?
6. Speak when you feel painful
Tell your therapist exactly what hurts, what's sore, and what doesn't need to be touched. Especially let them know of any health conditions. You have the right to cancel the service in case it makes you feel uncomfortable.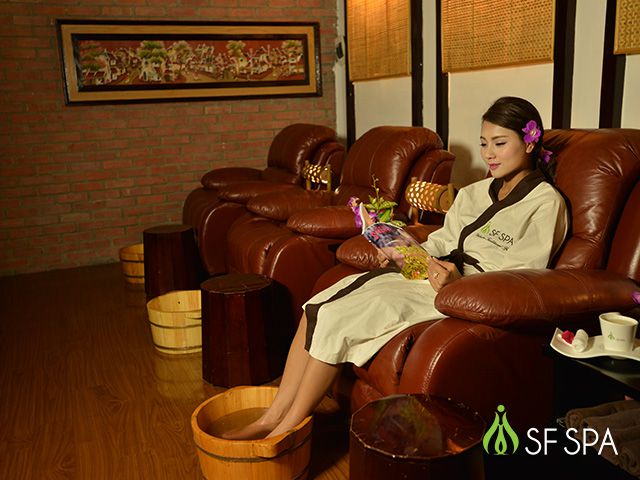 7. You can tell the therapist stop talking
If you want to enjoy your massage in a quiet peaceful time, you can tell the therapist to keep quiet. Or if you want to make sure your therapist doesn't talk during the massage, before your session starts say, "I'm so tired. I'm hoping I'll fall asleep during this." It always works.
Whatever you do, remember your therapist is there to help you feel your best. Ask questions, communicate your needs, and trust them to help fix you. The massage will make you feel like it's the quickest 60 minutes in your life and you'll wish you're not leaving Hanoi the day after.
Searches related to massage in hanoi
massage in hanoi old quarter

foot massage hanoi

best massage hanoi

hanoi massage parlors

massage parlour hanoi

spa hanoi